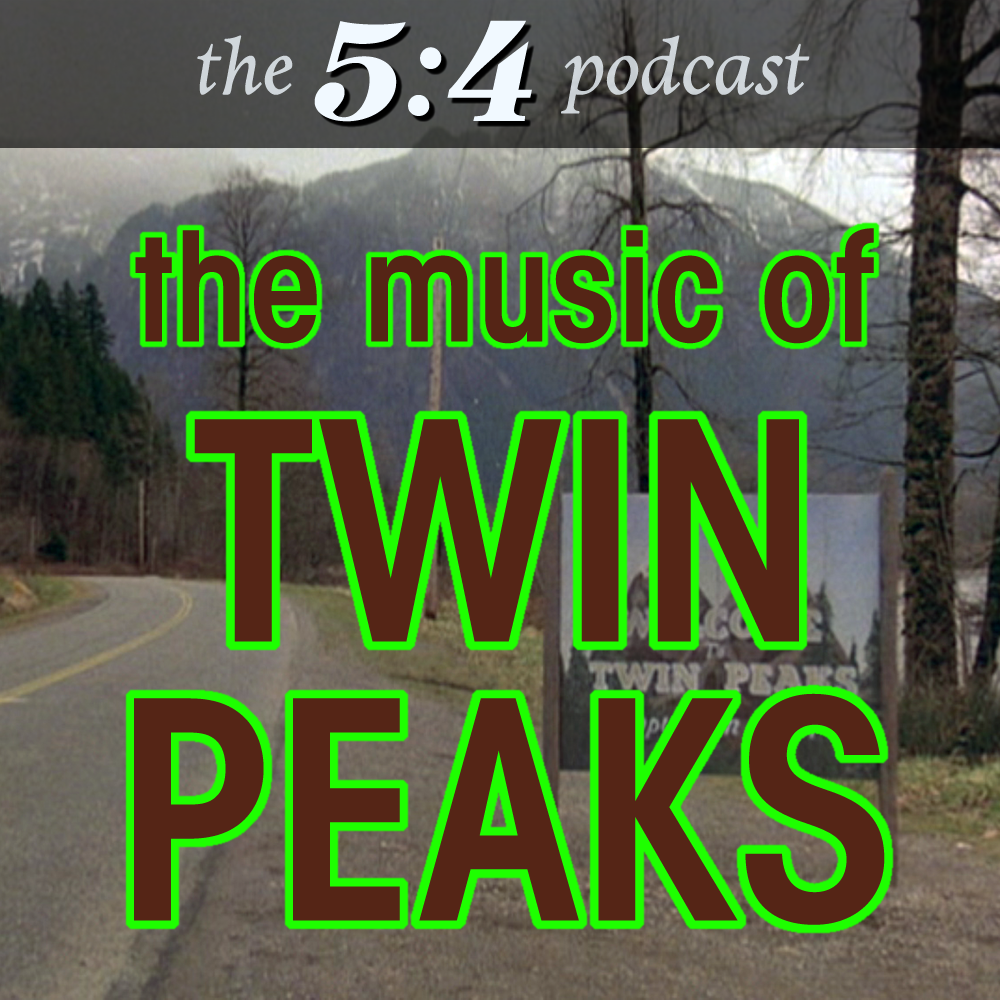 Today marks the 20th anniversary of the end of the television show Twin Peaks; the final episode was broadcast on 10 June 1991. Therefore, the new 5:4 podcast is a celebration of the remarkable music from this unique show. Despite some discussion of the story, those who haven't yet seen the show need not fear; there are no plot spoilers, and at no point do i mention who killed Laura Palmer. In the podcast i examine the various aspects of the music (mostly composed by Angelo Badalamenti), and how it's used to bring alive David Lynch's incredibly vivid and surreal drama. As ever, the podcast – which this time lasts just under 90 minutes – is available in both FLAC and MP3 formats.
The three soundtrack albums referred to in the podcast are all still available, although the Season Two Music and More seems to be becoming rather scarce (in the UK, the best bet for that album is Play.com). As for the Twin Peaks Archive, David Lynch's ongoing digital release of previously unavailable pieces from the Twin Peaks soundtrack, head on over to davidlynch.com.
Podcast #3 – The Music of Twin Peaks
The podcast can also now be streamed via Mixcloud – although, for the best sound quality, use one of the download options.